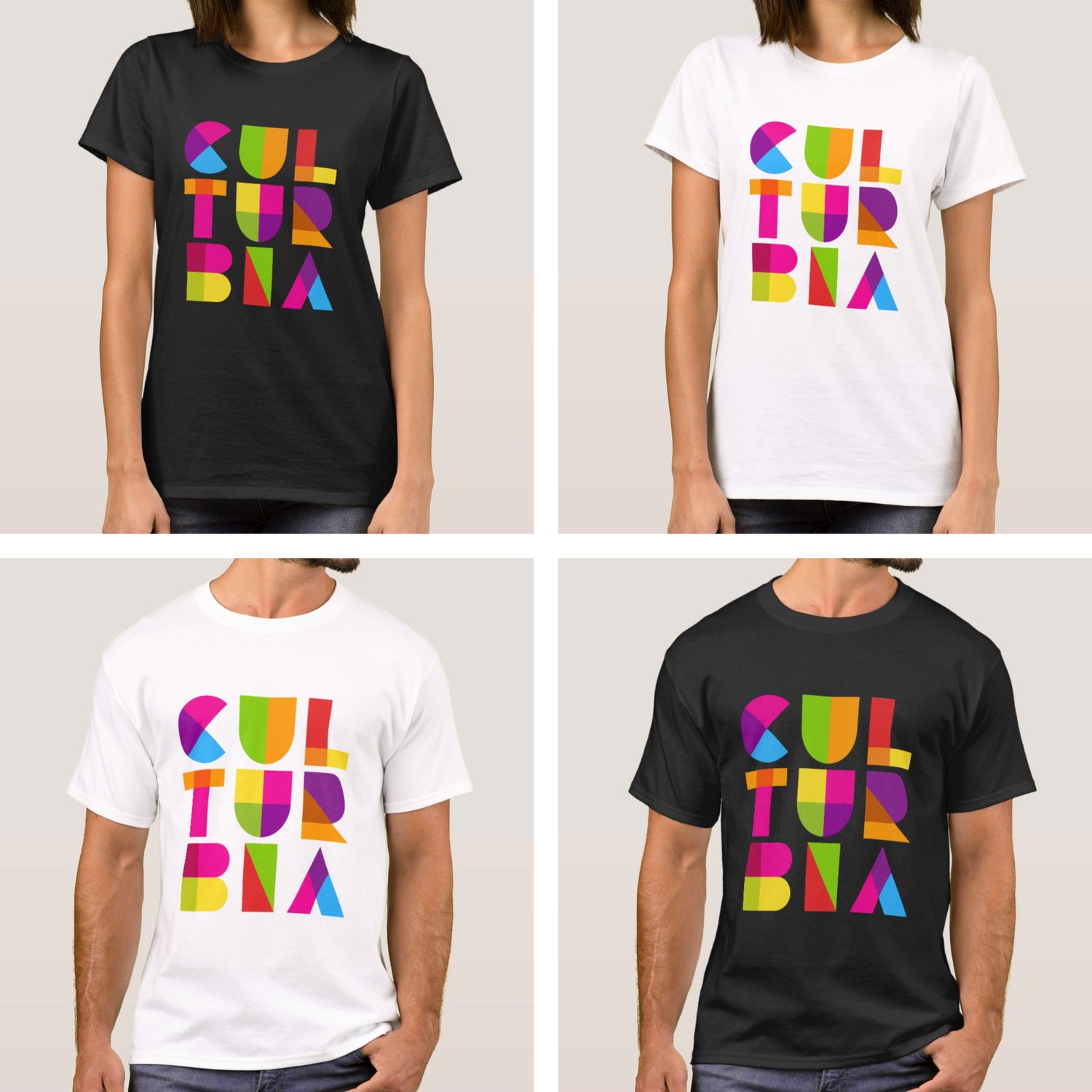 t-shirts
Black or white t-shirts with the vibrant Culturbia logo emblazoned across the front - what could be better?
100% cotton t-shirts run true to size.
IMPORTANT:
Send a note with your order for your SIZE & COLOR CHOICE.
Women's sizes: S, M, L, XL
Men's sizes: S, M, L, XL
All items are printed by the order, so please allow plenty of time for turnaround and shipping.